ACTV to air: Guitar Styles Of North Carolina
Comments off · Posted by admin in Uncategorized
Alleghany Community Television is proud to announce that we will soon be airing Guitar Styles of North Carolina, A Blue Ridge Music Trails Traditions Concert. Guitar Styles is the first in a series of concerts produced by the Blue Ridge National Heritage Area in collaboration with the North Carolina Arts Council.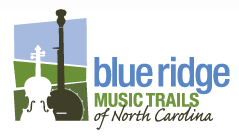 Station Manager, Charles Scott, traveled to Yadkinville's beautiful Willingham Theater September 15, to film the concert that featured Madison County's Laura Boosinger, Josh Goforth from Johnson City, Tennessee and The Harris Brothers, Reggie and Ryan Harris, of Lenoir, NC.
Additional sponsors of the inaugural concert include the Yadkin Arts Council, WNCW Radio and the Yadkin Tourism Development Authority.

Plan to watch this interesting and lively concert on ACTV, and watch for upcoming shows by BRNHA and the NC Arts Council.
No tags
Comments are closed.