CAT | Uncategorized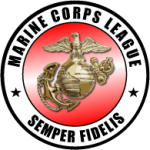 Alleghany Community Television is airing a new episode of the award-winning series, Alleghany Memories, this month, featuring an interview with Bobby Irwin, Vietnam-era Marine combat photographer and videographer. The current program by the Alleghany Historical – Genealogical Society was produced in conjunction with the Walter Frank Osborne, Jr. Deatachment 1298 Marine Corps League from Sparta, North Carolina.
The episode is first of four and is hosted by current MCL Commandant, John Irwin. Subsequent episodes will feature interviews of J.T. Pardue, Bill Sebastian and Charles Pugh- all Alleghanians and members of the local detachment.
A short slide show of Mr. Irwin's photography airs at the end of the pogram. The episode is available for viewing, online, at actv.me, Alleghany Community Television's new streaming page.
"Every show we produce gets a little bit better and this one is arguably, the best, yet." says AHGS board member, Jeff Halsey, "Mr. Irwin's awesome images reinforce his already interesting account of time spent in Vietnam.
"And we're not finished. The next three interviews with World War II veterans have been taped and are now in production. After those air, we have a program that features Jeanette Anders, from Ennice, NC. Mrs. Anders talks about her life, growing up on a dairy that is still run by her family. "
Alleghany Memories won a Paul Green Multimedia Award from the North Carolina Society of Historians, last year, for its premier episode that featured Pauline Jolly and Mildred Torney who are both former county librarians.
Anyone interested in sponsoring, participating in or being featured in an upcoming episode should contact Reba Evans, Alleghany Memories Chairperson, for information, or visit ahgs.org .
No tags
Now, for the first time since we've been on line, ACTV is ready to stream individual episodes of our programming. The service, made possible by PegCentral and our latest equipment upgrade, allows anyone on the planet with access to the internet, to watch episodes generated right here in in the Blue Ridge.
Shows will be added to the streaming server for a nominal fee and include all types of programming, from County Commissioner meetings to church services and will be available at any time with chaptering to aid in navigation. ACTV also plans to sell "embed codes" to program producers so that shows can be shown on their own websites if desired. Shows or ads could be "played" on any website.
Links to producers' or sponsors' sites, contact information and other metadata will be featured with videos to protect copyrights and so that viewers can identify or contact producers of content. The added traffic across ACTV's site will help raise visibility for sites we link to, so the very links, themselves, will benefit our customers.
Forms will be available, online, for content generators to fill out and submit to ACTV. This "metadata" information will be used to upload series and episode data to broadcast program listings and to videos played online. ACTV has added a new web address, www.actv.me, which will take visitors directly to the program listing page on our site. The address was chosen to be shorter- and easier to remember- than the main www.alleghanycommunitytelevision.com address.
The listing page will also aide in generating revenue for the station in another way, in that select dvd's will be available for purchase, there. We will also be adding a Donate Now button on the home page of the site. Both features will provide for secure, easy online transactions with no registration required by a donor or a customer. In fact, transactions will be automatic with financial information completely hidden from station personnel.
In short, the streaming at actv.me will be as important a "broadcast" tool as any of our existing affiliates and maybe more than some, creating revenue for the station and advertising benefits for our sponsors, like no other outlet.
Here are just a few of the series available now at actv.me:


No tags
Recently, Clark Hunter of Mountain Topics stopped by Stratford Oaks Farm to interview Dr. Suzanne Mellow-Irwin and her friend, Zach Hamm, about Dr. Irwin's book, Stratford Oaks Tales, The Tale of Gretchen. See an excerpt of the interview at the book's website, www.stratfordoakstales.com
The book is the first in a series of children's books about "the good life for the animals at Stratford Oaks Farm in the Blue Ridge Mountains of North Carolina."  Each book will feature a different animal at the farm and will tell the (mostly) true story of their life. Some details have been necessarily changed for the targeted 3rd-grade level of reading ability and comprehension.
The book was illustrated by Zach Hamm, a young man from Alleghany County who was diagnosed with autism at an early age, so the story is told, "through the eyes of Zach." Zach's quiet nature lends itself to his artistic talents and his unique ability to re-create the farm and its inhabitants.
According to his mom, Donna, "Zach uses all that God has given him." Would that we all could say that of our own lives.
Clark's award-winning program, Mountain Topics currently airs on Alleghany Community Television.
THIS WEEK'S SCHEDULE
No tags
On Alleghany Cablevision, ACTV has moved from Channel 50 to Channel 98.
No tags
We are now members of SEATOA; Southeast Association of Telecommunications Officers & Advisors. Representing Georgia, NC, SC & Tenn. We are one of 116 PEG channels in NC.


ACTV Station manager, Charlie Scott, has been invited to speak at the annual conference in Chattanooga in March of 2012. The theme for this year's conference is PROTECTING COMMUNITY NETWORKS: Economic Opportunities for the Future.
No tags